On Saturday, January 14th, 2017, Krav Maga Ottawa held the second edition of our Stress Management Seminar. Once again, it was a very intense session and the feed-back from students was overwhelming!
At Krav Maga Ottawa we firmly believe that technical and physical training without psychological and mental preparation is simply useless. Our training is comprehensive and prepares people for all aspects of real-life violence.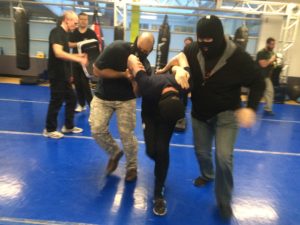 Congratulations to all participants, who came all the way out of their comfort zone!