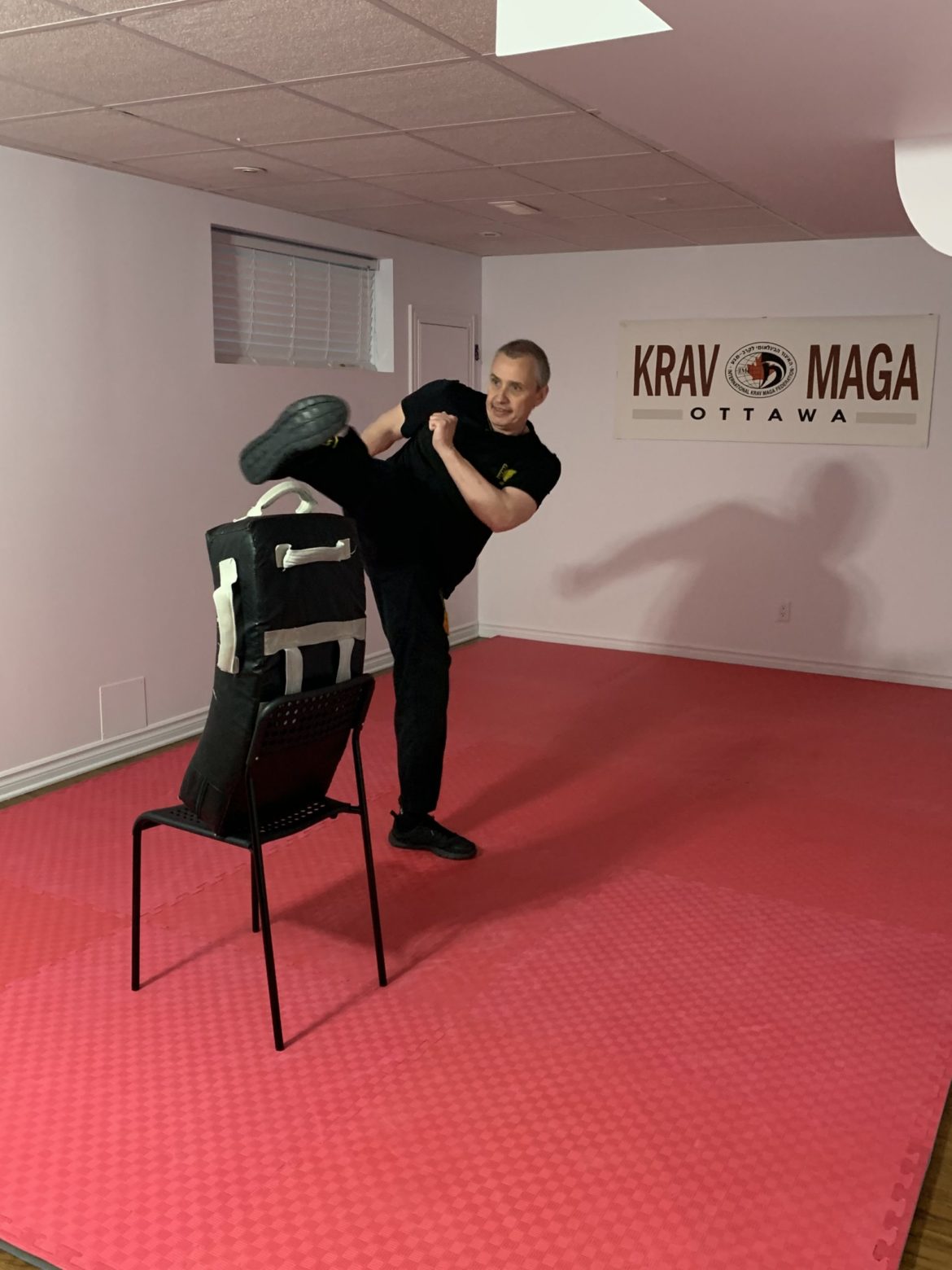 Dear all,
The safety of our students and of the community we live in is priceless to Krav Maga Ottawa, even more so as we have established ourselves as the leaders in personal security in the country.
For that reason we have to shut down all our activities until it is safe to resume. What does it mean for our classes, current and future students?
At the core of Krav Maga is the ability to adapt quickly to any situation no matter how bad. We have been working hard to develop innovative ways to continue teaching you how to defend yourself via our brand new online program. Online classes with Zoom will begin Tuesday, May 5th and will be free until June.
When will the classes be?
Tuesday:
6:00PM to 7:00PM – Beginners
7:00PM to 8:00PM – Level P1 and up
Wednesday:
6:00PM to 7:00PM – Beginners
7:00PM to 8:00PM – Level P1 and up
Thursday:
6:00PM to 7:00PM – Beginners
7:00PM to 8:00PM – Level P1 and up
More classes will be available soon based on demand including the full Women Self Defense program!
How to register?
Until June, simply email kravottawa@gmail.com and you will be sent the link and password to join each class
To register for June classes just go there:
How much does it cost?
Classes are $50+HST/month – $56.50
You pay a membership per household even if more than one person is training.
What do I need?
To get the fullest experience it is preferable to have a training partner, but it is not a requirement.
You will need comfortable clothes, something to take notes for the theoretical parts and anything you can use as a prop knife (including a butter knife) for knife defense.
Optional: A striking shield and a pair of focus mitts can be very helpful. They are easy to find online.
How will the classes be ran?
The classes will be taught by Laurent Mougeot, Expert Level 3 and Global Team Member for the IKMF. Laurent is among the best and most experienced Krav Maga Instructors in the world with over 30 years of practice. Classes will begin with a short warm-up session – problems will then be presented and techniques demonstrated. As Zoom is interactive the Instructor will be able to watch and correct you just like in an actual class.
This a an opportunity for our school to bring our excellent standards of teaching to students all over North America and the rest of the world!
For any question and registration please contact us at kravottawa@gmail.com