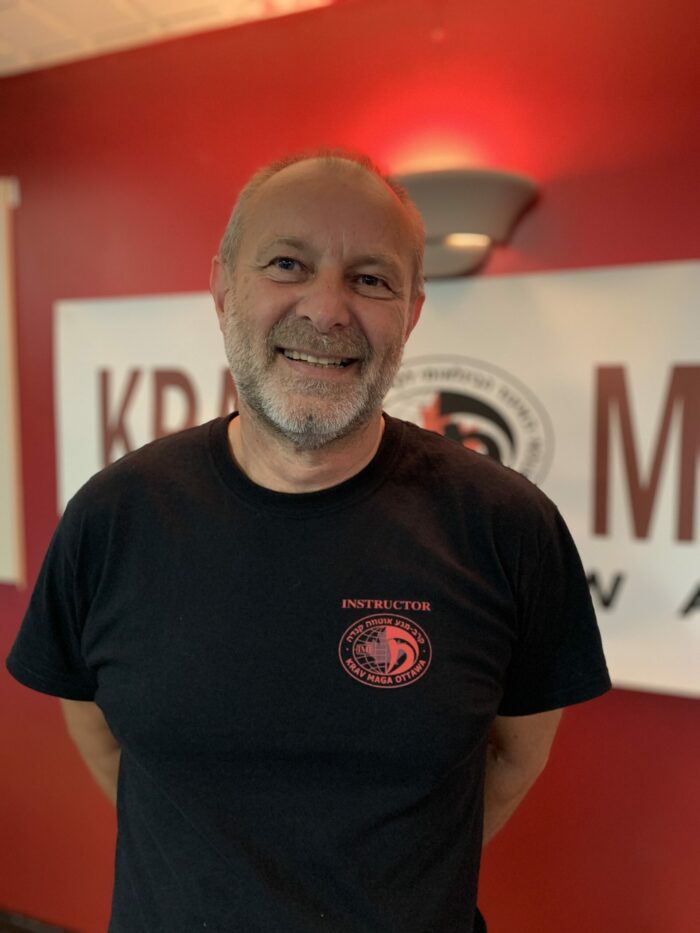 Level G2
Waldemar, originally from Poland, arrived in Canada in 1989.
After graduating from law school at Université Laval (Québec City), he worked as a legal counsel in private and public sectors, and for the Canadian Armed Forces (CAF).
In 2007/2008, he was deployed in Africa as a military legal advisor to the Chief of Staff of the United Nations forces for UN Peacekeeping Mission in the Democratic Republic of Congo.
In 2017, retired with the rank of Major, he discovered Krav Maga and took the first steps with private instruction with Thierry Cimkauskas, Expert 3, in Montreal.
In 2019, he joined Krav Maga Ottawa where he has trained with international expert Laurent Mougeot (E3, EIT) and Instructor Asaf Karpel.
In 2021, Waldemar completed the Civilian Instructors Course (CIC) and obtained Krav Maga Ottawa instructor certification. He is an IKMF G-2 Level. In 2022 he completed a Civilian Instructor Course conversion with Tamir Gilad (E5) and is a certified IKMF (International Krav Maga Federation) instructor. He is interested in women's and senior civilian self-defense.
Waldemar is passionate about Africa, nature, walking photo safaris, hiking. He loves dogs. He participated in several long distance courses (marathon, haft- marathons).