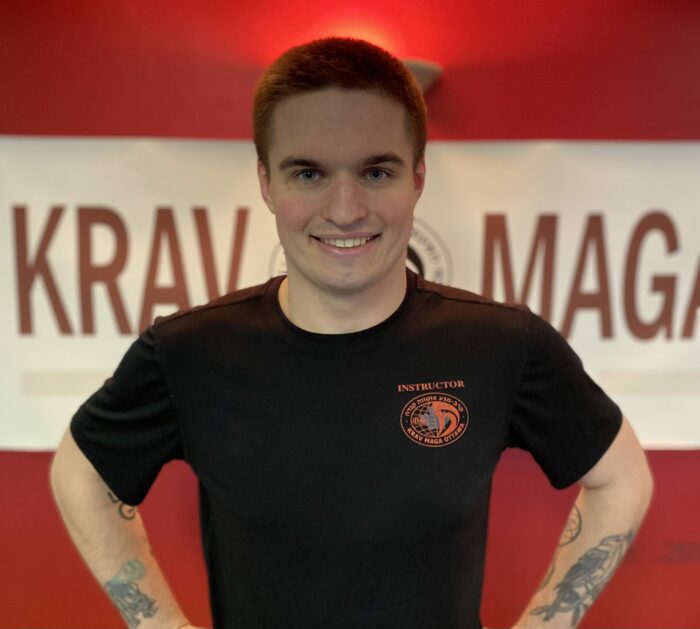 Level G1
Jan was born in 1998 and raised in Lodz, Poland. He started training Krav Maga at the age of 16 with Mateusz Orczykowski, who was then IKMF. (Level E5). Ever since his first class, Jan fell in love with Krav Maga and kept training.
Prior to starting Krav Maga, Jan spent 3.5 years training Judo. After moving to Canada, he joined Krav Maga Ottawa in July 2021 and passed his Civilian Instructor Course in 2022. Jan's main instructor is Laurent Mougeot (Level E3).
Jan's main self defense interests are in teaching how to handle various, evolving situations with consideration to circumstances, environment around, available tools etc. He believes anyone can defend against anyone regardless of their age, size or strength differences. In his private life Jan is a video game programmer and loves staying active.