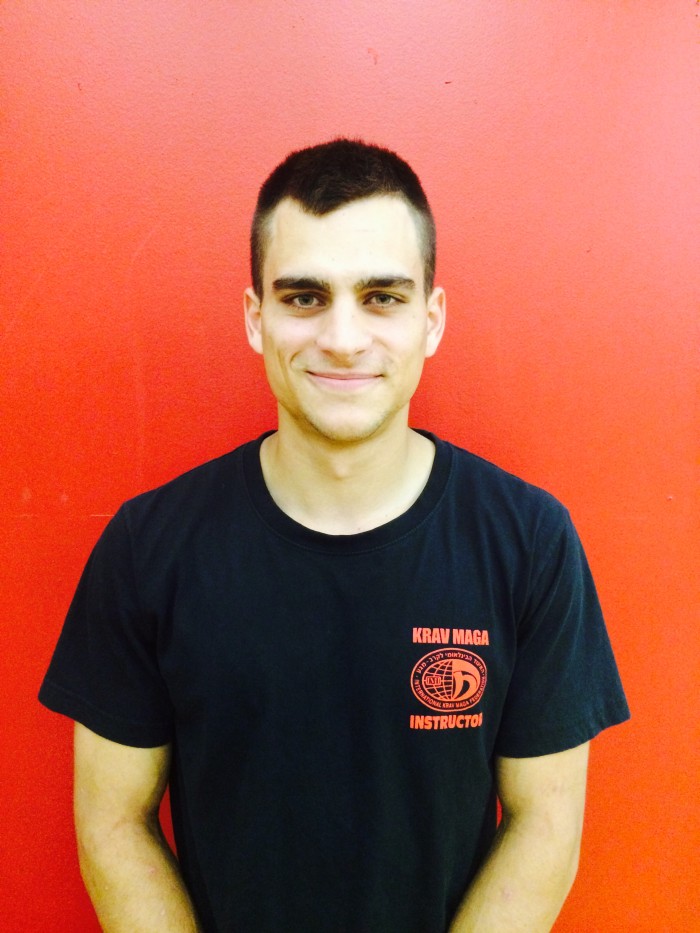 Level G2
Philip Morel was born in Ottawa ON. When he was only 7, tragedy struck his family when his father was murdered by four individuals. From that moment Philip became a protector and always wanted to know how to defend himself and others in any situation.
Philip practiced Karate for two year and reached green belt level but he was quickly disillusioned by the lack of realism of the system. He then switched to kickboxing and enjoyed the full-contact approach. Philip also tried Judo for a short while.
Philip always continued to look for a system that would be practical and realistic. He heard about Krav Maga for the first time on the TV series "Person of Interest". Philip found Krav Maga Ottawa and immediately fell in love with the system as it was exactly what he was looking for: a system for the reality of the street!
Philip was quickly noticed by his Instructors for his natural abilities and progressed very fast within the system, achieving level P3 within a year. In the summer of 2015 he completed the intense 20 day Civilian Instructor Course (CIC) and became one of Krav Maga Ottawa's Instructors.
In October 2015 Phil travelled to Israel and completed IKMF's hardest and most challenging course, the Warrior Quest. Although 14 people started the course only 5 of them graduated, including Phil, who is now Canada's only Military Krav Maga Instructor.
Phil is a dynamic Krav Maga Instructor who likes to get the best out of every student. His Instructors were Laurent Mougeot (Expert 2), Israel Tamir (Expert 4) and Israel Cohen (Expert 3).