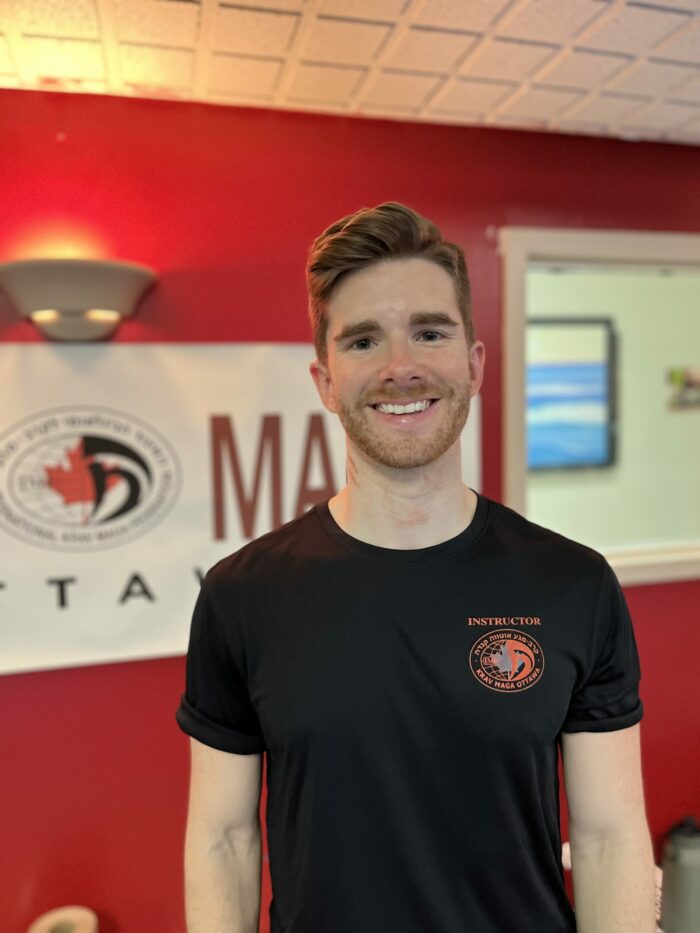 Level G1
Kevin was born and raised in Mississauga, taught English in China for 3 years and arrived in Ottawa in 2017 to complete his Masters degree before starting his own private practice as a registered psychotherapist. He has always been interested in physical fitness and martial arts, having done some boxing and Muay Thai Kickboxing summer programs as a teen as well as 2 years of Shaolin Kung Fu.
He has been practicing Krav Maga since 2020, when he found Krav Maga Ottawa and began training with Laurent Mougeot and Asaf Karpel. In 2022 he completed a Civilian Instructor Course with Tamir Gilad (E5) and is now a certified IKMF (International Krav Maga Federation) instructor.
Kevin was drawn to Krav Maga because of it's practicality and no-frills approach and is excited to support students to feel more confident and safe in their every day life.