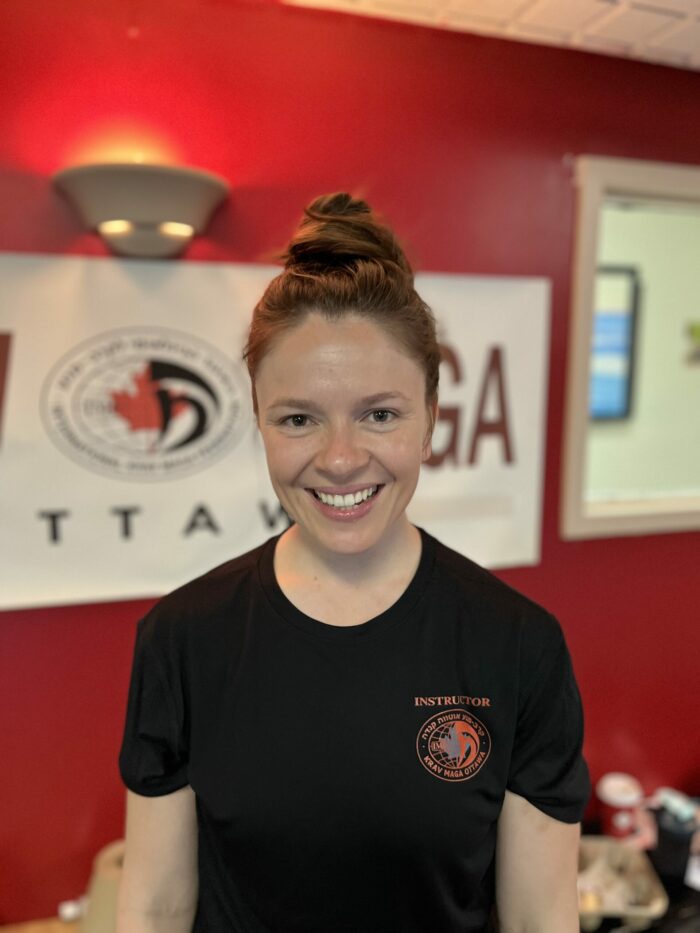 Level G1
Charity was born in Toronto, spent her formative years in New Jersey, taught English in China for 3 years, and finally landed in Ottawa in 2017. Always interested in staying active and up for a challenge, she found Krav Maga Ottawa in 2020 where she began training with Laurent Mougeot and Asaf Karpel. She was quickly impressed with the simplicity and efficacy that Krav Maga provided and enjoyed the community at the studio.
In 2022 she completed a Civilian Instructor Course with Tamir Gilad (E5) and is now a certified IKMF (International Krav Maga Federation) instructor.
Charity is passionate about the empowerment Krav Maga gives you to feel safe wherever and whoever you are – no matter your age, ability, or size – and only wishes she found Krav Maga sooner!