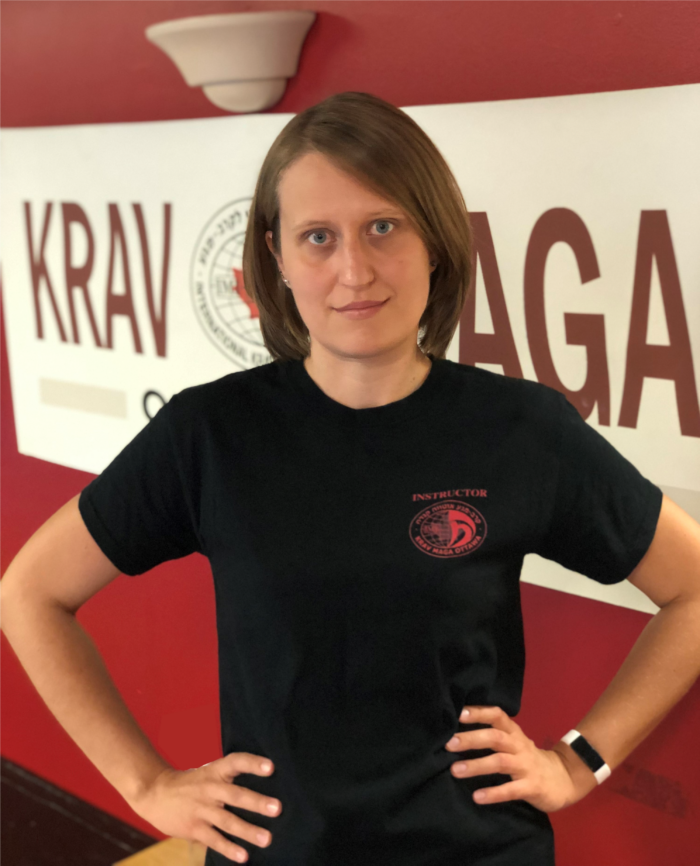 Level G2
Anna (Ania) Stefaniak is an IKMF G2 level.
Ania was born and raised in Warsaw, Poland. She holds a doctoral degree in psychology and moved to Ottawa in January 2019 to work at Carleton University. Within a week of her arrival, she joined Krav Maga Ottawa where she first completed the Women's Self-Defense course and subsequently joined the adult classes where she has trained with Laurent Mougeot and Asaf Karpel.
Ania has completed the 2021 edition of the Civilian Instructor Course at Krav Maga Ottawa. In 2022 she completed a Civilian Instructor Course conversion with Tamir Gilad (E5) and is a certified IKMF (International Krav Maga Federation) instructor.
Ania is primarily interested in women's self-defense and empowerment through self-defense training, as well as civilian instruction in general.